Welcome to the official SUMRADA web site.
SUMRADA has been performing at clubs, wedding receptions, corporate events, festivals and fund raisers
for well over 25 years. The band was voted #1 for "Best Music" in 2010 - 2013 and "Best Wedding Band" for 2014 - 2016
on the Cleveland Hot List.
Check out where this Cleveland based band will be performing, sign up for weekly e-mail reminders,
inquire about bookings and more.
TO RECEIVE OUR PUBLIC APPEARANCE REMINDERS
The A HUGE THANK YOU to everyone who AGAIN voted for us and to those of you
who voted for us for the first time!
This award to us is the recognition of YOUR LOYALTY and SUPPORT!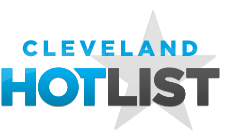 voted #1 2010 - 2016 fOR "BEST MUSIC" & "BEST WEDDING BAND" ON THE CLEVELAND HOT LIST!

WEDNESDAY, NOVEMBER 23rd

CEBARS EUCLID TAVERN

595 E. 185TH ST.

EUCLID, OHIO 44119

216-481-9509

9:00PM-1:00AM

Like us on facebook and follow us on twitter!

IF YOU HAVE NOT SIGNED UP FOR OUR PUBLIC APPEARANCE REMINDERS SINCE MAY 1st, 2014

YOU ARE NO LONGER ON THE LIST. PLEASE RESUBMIT IF YOU WOULD LIKE TO CONTINUE TO RECEIVE THEM.

WE ARE SORRY FOR THE INCONVENIENCE.

TO RECEIVE OUR PUBLIC APPEARANCE REMINDERS

UPDATED 11.16.2016